[indent]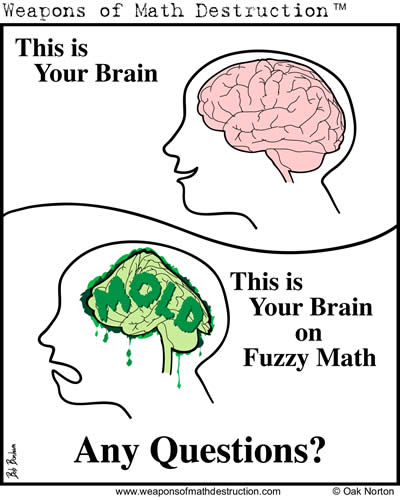 What's this craziness about
calling 2010 the "start" of a new decade? Since when does nine years make a decade? A calendar decade is 10 years, always has been, always will. The word decade comes from Latin decad-, decas, which in turn comes from Greek dekas, ten.
I've heard this silliness several times recently. On the
Daily Planet
, Discovery Channel, host Jay Ingram made this comment last week. Now either he had a brain fart and just counted wrong, or he actually believes that nine equals ten, which discredits his other comments about science and math. I really used to like and respect Jay, before that fatuous comment.
I've read similar comments online, even on my own forum, and our mayor called 2010 the "start" of a new decade yesterday, at the annual levee. But they're all wrong.
It's very, very simple math. In our calendar, a decade starts with year one, and goes to year ten. The first decade of the western calendar included years 1 through 10 CE. The first decade of the first century was 101 to 110 CE. The first decade of the first millennium was 1001 to 1010. So the first decade of the second millennium is 2001 to 2010. See?
Simple
!
*
The problem for some, I believe, still lies in the confusion created by New Agers and marketing gits who told everyone that year 2000 was the START of a new millennium, even though anyone who could count to 10 knew it really was the END. I wrote about this in the 1990s in my essay,
Millennial Madness
, in which I noted:
Quote
It's not like the odometer on your car. Odometers start at zero, so when the numbers roll over to 10,000, it means you've travelled 10,000 miles or kilometers and mile 10,001 is just starting. Calendars start at 1, and the appearance of a new year indicates one about to begin, not one ending. Rolling over to year 2,000 meant we completed 1,999 years and the 2,000th year has just begun. We have to wait for this year to end before we have completed the second millennium: 2001.
Calendars are also like books: there is no "page zero" in a book, so you start counting from one. When you read ten pages, you are at the bottom of page 10, right? You're not at the bottom of page nine!
Calendars count from one. January is the FIRST month of the year, not the zeroth month. Sunday is the FIRST day of the week. So why would years be counted differently?
Your fingers count from 1 to 10, not 0 to 9. It's the same principle.
So do the math on your fingers: 2001, 2002, 2003 - and so on to 2010. A decade. Ten years. The first decades
ends
with 2010. So the new decade must start with
2011
. Ah ha!
But in 2000, millions of people celebrated the "new millennium" - a year early. Even here in Collingwood, we have a "Millennial Park" that was dedicated a year too soon. It was like some sort of plague that robbed people of their ability to count (no to mention their common sense) that swept the world.
The debate flared briefly for a short while around year 2000 (I was even interviewed by
Wired Magazine
about it). Mostly it had science, astronomers, mathematicians and anyone who could count to 10 without losing a number on one side, versus New Agers and marketing gits on the other. The New Agers had all the money, bought media time, and won the public's attention, at least in terms of media exposure. But then in a world where millions believe "reality" TV is actually real and unscripted, a lot of people will believe almost anything they're told
**
.
I had hoped common sense would be restored once the exuberance died down (and all those dire apocalyptic warnings would prove false), but apparently not. The same silliness surrounds the year 2010 (and the so-called Mayan predictions of doom).
Well, the magic of all those zeroes in 2000 seems to have transfixed some people's mathematical sense so that they can't count to ten any more. And magic is right: many people are superstitious about numbers. It was a lot more magical to think of 2000 as the new millennium, rather than the more prosaic 2001. In
my essay
, I wrote,
Quote
Numbers have no special magic about them. Friday the 13th is no more bad luck than Saturday the 13th. Turning 40 isn't any more significant than turning 39 or 41. The year 2000 is no better or worse than 1997, 2010 or 1561. There are no astronomical, cosmic or terrestrial events to make 2000 significant. But superstition, like a foolish consistency, is the hobgoblin of little minds (to paraphrase Emerson), so people ascribe all sorts of silly notions and attributes to numbers. Those apocalyptic and 'prophetic' warnings for Y2000 are indicators of their bearers' precarious mental health, rather than any message about the significance of the date.
The debate sputters along, and some people are pronouncing 2010 as the start of a new decade and it's showing up in advertising campaigns (I just got a boneheaded email from Chapters about starting my "new decade" with new purchases - which will likely drive me to shop elsewhere for online purchases).
They're all plain wrong! Please, show that you can count, show that you have some common sense and fight the "2010 new decade" silliness. Don't let us go through another cycle of cluessness about basic math again. Boycott the madness.
PS. Yes, I know: at times a decade can be any group of ten years, and doesn't have to start at one. But using that logic, why not make 2005 as the start of a new decade? Or 2013? Because when one speaks of a calendrical decade, one is speaking of one segment of an orderly series that starts with number 1. Otherwise, every year is the start of a new decade.
~~~~~
*

Decades, centuries and millennia all end with a zero: 10, 100, 1000, 2000. They all start with a one: 1, 11, 101, 1001, 2001. They all include a nine: 9, 99, 199, 999, 1999, but that's the

penultimate

year, not the last one. One to ten. Isn't that a simple rule to remember? Apparently it's beyond some marketing types.


**

Locally, several thousand people believed candidates in the last municipal election when they promised "openness, transparency and accountability" in the current administration. And look how that turned out!
[/indent]