I've often lamented that the Internet may be the death of proper English. I may be wrong. It might be bureaucracy.
Monday, Collingwood Council had a letter in the consent agenda portion - the section for outside correspondence - of the regular agenda. It was from the Simcoe Muskoka District Health Unit (bizarrely under-capitalized as "simcoe muskoka" in its logo). The letter was about the program to help stem the West Nile virus by killing mosquitoes - Culex pipiens and Culex restuans, described in stunning bureaucratese as the "critical amplification vector."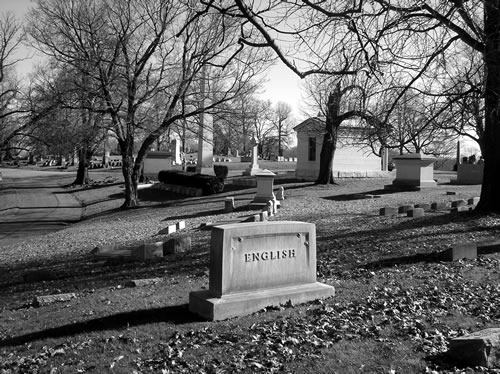 That's "bugs" and "critters" and "skeeters" to the humans who have not yet evolved into bureaucrats. Or just plain ol' mosquitoes. For me the "critical amplification factor" is how loud I can crank up my guitar amp without annoying the neighbours.
And we have to watch for "multiple positive WNV indicators" from previous seasons. That's mosquito bites for the rest of us. And WNV is clearly "West Nile Virus." I'm really surprised this wasn't shortened to MPWNVI so we could have a really opaque initialism to throw around.
Collingwood was placed in "tier II" for "control actions" which is "larviciding standby," according to a "risk assessment and decision-making framework." I think that means they made an informed decision. Tier II is apparently the WNV equivalent of
DEFCON 3
.
As if that sludge of verbosity weren't enough, the word that really caught my eye was "larviciding." Huh? That's
not
a real word.
Larvicide is a real word. It's a noun that means the killing of larvae. Larvae are the immature form of insects. In the case of mosquitoes, they are small, water-bound predators before they become flying pests (at which point they become the critical amplification vector). Killing them is a good thing.
Calling that process "larviciding" isn't.
The -cide suffix comes to us through the Normans, who brought French to England in 1066 and left enough of it lying around that it still influences us. That in turn comes to French from the Latin -cīda or killer, which derives from cędere (-cīdere) cut down or kill. It's added to the end of another word to form a noun (
not
a verb) such as homicide (to kill another human), regicide (to kill a king) and suicide (to kill oneself).
Properly constructed, a -cide word should also have a Latin prefix: patricide (killing a father), matricide (killing a mother), but not weedicide (weed comes from the Middle English wede) or sealicide if you mean killing the aquatic mammal (from the Old English seolh). Both words are listed on several sites about -cide words, by the way, but they violate the laws of word construction.
*
We don't talking about "pesticiding," "homiciding," or "regiciding" because - aside from being very obviously incorrect usage - they sound patently silly and pompous. So why use the equally fatuous "larviciding"? It reads as awkwardly and clumsily as calling mosquitoes "critical amplification vectors."
What the SMDHU is doing has a name: verbicide, the killing of language. Or it might be logocide, the killing of words. It happens when organizations and corporations lack a communications director who can help stem the tide of bad usage, spelling mistakes, grammatical atrocities, run-on sentences and improper apostrophes. Language gets puffed up like a peacock in rut without a clearer head to oversee its use. Just because someone is qualified in other areas does not mean he or she is qualified in English as well.
The SMDHU letter says, "Notice to larvicide catch basins..." clearly making a robust noun into a flaccid verb. That wouldn't be the first time that's happened in English - we have a tendency to do it and there are thousands of examples from previous use - but it shows a paucity of linguistic skills to turn a perfectly good noun into a verb, thereby voiding the noun form or causing verbal confusion. If a -cide word becomes a verb, that leaves us scrambling for a noun to replace it. Would that be larvicision? Larvicidement? While it's possible for a word to be both noun and verb, that tends to impoverish the language by reducing its diversity.
One prime example of language poverty is the attempts by bureaucrats to turn "task" into a verb, as in "She tasked him with the report." That's so bad, it makes me shudder. Or "I'll timetable" our meeting. Or "Can we spreadsheet the results?" Argh.
It also makes me think of Orwell's "
newspeak
" from his novel 1984. In his novel, newspeak is described as "the only language in the world whose vocabulary gets smaller every year." Well, although modern bureaucrats are fulfilling Orwell's literary prediction, they do it with the curious side effect of using more words to describe even simple things, as if the extra fat makes them more important.
In 1984, Orwell's party wanted a language shorn of its shades of meaning, with a greatly reduced and simplified vocabulary and grammar. Turning nouns into verbs helps accelerate us towards that goal.
**
But on top of newspeak comes the gobbledygook factor. Bureaucrats seem willing, nay, even eager, to add a layer of obfuscation onto their words. That trend sparked the writing of several "simpler is better and clearer" works of usage in the 1920s and 30s, like Gower's Plain English, Fowler's Modern English Usage and the classic Elements of Style by Strunk and White. I think ever single bureaucrat and public servant should be required to read Strunk and White at least once a year.
The gobbledygook is spread here in a thick layer when mosquitoes are referred to as the "critical amplification vector." Sheesh. Do people speak like that in the office or at home? Hi dear, do mind spraying the kids with critical amplification vector deterrent before they go out to play? Or do they use those words just to make documents sound official?
English is a tool. It can be used as finely as a surgeon's scalpel. It can be clear, concise and easily understandable. Or it can be a bludgeon, battering meaning into the murky darkness. We are judged by others by our language use, both spoken and written. In some cases, how we speak is the only impression someone will take away with them. Or in the case of this letter, this is how the public will perceive the organization.
I'm not lamenting change. English is always in a state of flux and has been ever since it was first written down. It is vibrant and vital and evolves, like everything else on this planet. Change is good in language because it shows it is still flexible and energetic enough to respond to the changing needs of its speakers. Change comes from every day use, from new discoveries, from new cultural experiences, from shifting changes in meaning (our word awful, for example, once meant inspiring awe, and nice meant stupid). Change doesn't come from bureaucratic lard.
Don't get me wrong. The SMDHU people are neither stupid nor ill-educated. They are in all probability smarter and better educated that I am. I deeply respect their efforts on behalf of the greater good in terms of health protection and health care services. But it would seem from this letter they have a bad case of linguistic constipation that could do with a laxative made from parts Fowler, part Stunk and White.
~~~~~
*

And not a Greek prefix either. So it wouldn't be cynicide, but rather be canicide for killing dogs, for example.


**

Some -cide words are already intransitive verbs in colloquial speak. Gamers talk of "suiciding" out of a game. Psychiatrists sometimes use "suiciding." But that doesn't make either use correct. It just gives it a pseudo-authority. I'd lay odds that the psychiatrist who says "suiciding" doesn't have a co-degree in English. It's like the aberrant capitalization in most bylaws. Do you trust the linguistic skills of a lawyer or legal clerk to determine the proper use of such forms - or defer to the respected authority of sources like Fowler, the Chicago Manual of Style or Strunk and White?


PS.

I'm not sure why they didn't include Culex salinarius in their list of mosquito populations to investigate. Perhaps it's not a significant population in this area?