Get over it. That's what Councillor Labelle wrote to me in an email when I recently suggested council might allow patios to open beside the buildings for the Elvis Festival, to let the restaurants capitalize on the crush of visitors this weekend.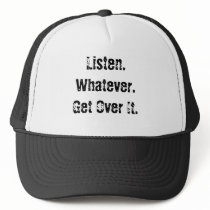 Get over it. That's also what Councillor Labelle wrote to Duncan's restaurant owner, Sean Cripps, when Sean wrote to Councillor Jeffrey this weekend asking for a similar permission. Sean wrote:


Quote

HOW IS ALLOWING NONCONFORMING PATIO FENCING FAIR!!!IF THESE REQUIREMENTS OF THE BY LAW ARE BEING WAIVED , THEN WAIVE THE OTHER RESTAURANTS TO BE ALLOWED TO HAVE PATIOS AGAINST THE FACEADE OF THE BUILDING , JUST FOR THE WEEKEND. I AM LOSING THOUSANDS OF DOLLARS THIS WEEKEND.

PLEASE HELP.


I'm not sure how this got to Councillor Labelle, since it doesn't appear to have been forwarded to the rest of council, but he responded to Sean thus (and this was forwarded to me by Sean):


Quote

Get over it. You could have had it up,as the bylaw reads days ago. THE PATIOS ARE NOT PERMITTED AGAINST THE BUILDINGS. YOU SHOULD FUNNEL YOUR ANGER TOWARDS A PLAN FOR YOUR NEW PATIO, RATHER THAN YOUR HATE CAMPAIGN.

ALL PARTIES HAVE STATED THAT HELP IS THERE. YOU HAVE JUST IGNORED IT.


Get over it, eh? I guess that's the message to all of us. Hate campaign? A business owner struggling to protect his livelihood and challenge the politicians who are affecting it is a "hate campaign"? Strong words.

Let me back up a bit. This weekend has seen some email traffic over council relaxing some of the bylaw requirements so businesses could take advantage of the visitors at the festival (as reported in the previous post). Many of us on council agreed to allow merchants to use non-standard tents, and restaurants to use non-standard fencing, and even to let businesses put out patios and displays without the requisite permit.

Sean merely asked if this was fair and requested he be allowed to put out his patio for the weekend, too - beside the building, of course. And I don't see why not.

That's where it got a little acrimonious. I wrote:

Quote

If we're going to waive permits for some businesses, can we waive the bylaw and let restaurants open a patio beside their buildings for the week as well?


To which Councillor Labelle responded:


Quote

I disagree.
All these folks have had plenty of time to PLAN for the new location of the patios. It is a big difference to RELOCATE a patio compared to allowing a 12 x 8 tent compared to a 10 x 10.


Okay, well that's not how I see it. I don't think anyone has had time to deal with the requirements (the BIA itself hasn't been able to get fencing or wet bars or the proper tents). So I wrote back:

Quote
None of them have even had time to get a liquor licence from the AGCO since the bylaw was passed, much less get fencing, furniture, etc. As you must have read, even the BIA can't get the fencing for a few more weeks. And the AGCO requires AT LEAST 30 days to process an application, usually much longer. Everyone has had the same time since the bylaw was passed to be ready, including merchants who want tents. But it hasn't been long enough. So we can help them out through this and the long weekend when they need us the most, or we can turn our backs on them. I vote to help. Let's let them open beside the buildings until after the long weekend.
That was when Councillor Labelle wrote:


Quote

...just want to remind everyone that Councillor Jeffrey did advise folks of an opportunity to eliminate the situation that the restaurants find themselves in.



The "advice" from: Councillor Jeffery was a comment made at the Council table, late in the evening, July 12, and this email she sent to Sean the same day:

Quote

Hi Sean – I stopped in to see you today regarding the LCBO process for a "moved" patio licence. I know you have said that you are not interested, but I have been advised if the paperwork is done immediately, it is possible to have the move completed in time for the Elvis Weekend. The contact at the AGCO is Stacey Dasilva 416 326 0358. You initiate your application on line in the normal course and require all of the usual letters, including one from the Town acknowledging that it was a mandated move. Time is of the essence in this regard.Thought you might like the information.


Well, first of all, the LCBO is not involved in the process at all. The LCBO is a retailler of alcohol and is not involved in the licensing process.

On Friday, I spoke with Ms DaSilva at the AGCO, and I sent information about my conversation with her to the rest of council. Ms. DaSilva was very helpful, but she is not, she told me, a 'decision maker," but is rather a licence officer. She deals with TEMPORARY extensions to existing licences, not changes in permanent licence status. She helps process them, but does not make the final decision as to whether they are approved.

As I understand the issue, based on my conversations with restaurant owners, it's a change in the PERMANENT licence status that is the problem. That is what is required by patio owners. Ms. DaSilva stressed to me that temporary licences are good for ONE event only, and allow a maximum of 14 days' extension for THAT ONE event. They cannot be used for general extensions that are not event-related.

While she said that the AGCO would try its best to process an application within two weeks, there is NO guarantee that they could or even would do so.

She reiterated what the AGCO's Web site says: they ask at least 30 days' notice for any one-time or temporary application. The granting or extension of a permanent licence, as the Web site notes, takes six to eight weeks to obtain, in part because it has to have a period for public comment and objection.

According to Ms. DaSilva, a complete application for a temporary extension requires: a sketch of the site, a letter from the applicant stating the nature and duration of the extension, a copy of a letter of approval from police, fire, health and municipal licensing officers, plus a letter from the town clerk stating the municipality has no objections to the temporary extension. Any mistakes in the application, missing letters, unreadable material, etc. would cause a delay and require the applicant to submit or resubmit the article in question.

So even if the restaurant owners had been able to get all the paperwork together and submit it in time, and the AGCO had worked at its utmost to approve them in time, the permits would ONLY be good for the duration of ONE event - the Elvis Festival - and not include the following long weekend. it's a lot of work - and expense - for a temporary permit that expires in a few days.

And even if it was granted, the restaurants would STILL have needed to get a wet bar to serve alcohol because the licence does not permit carrying alcohol for consumption across a public space. Plus they would need the fencing, umbrellas, etc. None of which they would have been able to get within the less-than two weeks since our July 12 council meeting.

And to add to that, on July 7, Sue Nicholson of the BIA sent an email to the BIA executive, and to Kathy that warned:


Quote

I understand that it is a new licence that would be required and that it would involve a notice period – I believe that would be at least 30 days. There is the possibility for Elvis that they could apply for a temporary extension of their existing permit, similar to what the Post and Tesoro do. We may be past the time for this application as well.

Bottom line is that they are probably at least 30 days from approval – unless Peter may be aware of any fast tracking that might be possible, seeing as these are established restaurants with existing permanent licensing in place.


Curiously, that warning about the 30 days was never passed along with the advice about the AGCO. And I should note that both the Post and Tesoro have patios on private property and servers do not need to cross public space with alcohol.

I concluded my comments by saying,


Quote

So the ball's back in our court and we can either help these people make a living or hurt them. I still vote to help them. Time's ticking - can we let them open a patio building-side and make some money from this weekend?



But rather than offer a suggestion for help, or agree to allow a temporary approval, Councillor Labelle wrote,


Quote

I think you nailed it on the head. Everybody involved should have researched and started the whole thing in motion ages ago. This is regulations that everyone seems to be aware of but did nothing about. I tabled a motion for this exact reason 5 weeks ago to defer for a short period and you and everyone but Chris voted down. I thought then that your message was clear.


Well, that's a very selective recollection of the events from my perspective. As I wrote to Councillor Labelle (and the Deputy Mayor wrote a similar comment about the votes):


Quote

I recall that you voted against my earlier motion to defer, against Sandra's earlier motion to defer, against Mike's earlier two motions to defer, and even against Norman's motion to postpone the bylaw. Had you voted with just one of those motions, the bylaw could have been held off. It might have given everyone time to prepare - and maybe even (gasp!) hold public meetings on the issue. Mike specifically made mention of getting the AGCO to comment on the matters of licences and the requirements.

When my attempt to get a deferral failed, I voted with Mike, Sandra and Norman for their motions to defer or postpone. I voted against the patio sections of the bylaw and the bylaw itself. My message has always been: don't pass this section of the bylaw, and get more public input. You have consistently voted against every deferral or postponement except your own, and you voted in favour of the bylaw and the patio provisions. I'm not at all confused about where the lines are drawn in this issue.

By the way, I did my research and checked out the AGCO and related Web sites many weeks ago.


I trust our media friends can confirm who voted for what in the series of attempts to defer or postpone this bylaw. My comments, in turn, prompted Councillor Labelle's acidic response:


Quote

Get over it. Its done and they will have to move forward. Its a shame all the information as to permits could not have been shared earlier and they would be serving refreshments right now as the espresso post is now.


In the middle of this, Councillor Foley interjected with his recollection of the chain of events and said,

Quote

If one restaurant owner had lived up to his word and not spent so much time whining and producing offensive art work and spent that time planning for a patio and asking his neighbours for permission to encroach on their frontage I might have some sympathy. As it is now I believe he is the maker of his own misfortune and I will not support any patios against the buildings.


Offensive? Whining? More strong words about a taxpayer and local business that might be more offensive to some than the business owner's complaints (which, as I see it, are part of our democratic right to freedom of expression).

I responded to his comments with:

Quote

This issue was not what council did or did not do in the past, nor who should have paid attention when. It was: can we help our local businesses take advantage of the visitors this weekend by cutting them some slack? That's all.

You and I can debate the chronology of the debate at another time (I respectfully disagree with you). Doing so now will not help our local restaurants.


In the end, there was no support for cutting anyone any slack and the opportunity is now past.
We had a collective opportunity to show some empathy for local businesses. We could have been flexible and supportive. But it never happened.

Collingwood closed for business? Why would you suggest that?
~~~~~
This is all from email sent to all members of council, as well as to the clerk, CAO and other staff. As such it is part of the public debate and is not confidential material, and can be retrieved by anyone who files a Freedom of Information Act request (at the cost of $5).